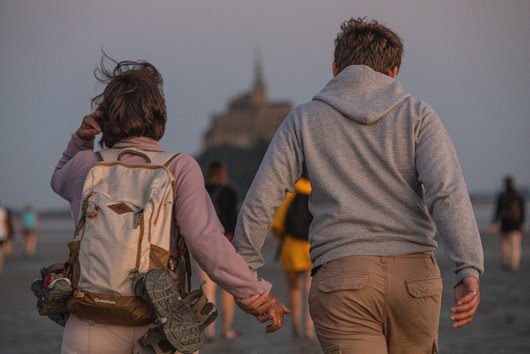 You are a private individual walker(s)...
You are alone, a couple, with family or friends? Would you like to experience a change of scenery surrounded by nature?
I invite you to come and experience a unique change of scenery and relaxation. You will discover a wild, powerful and atypical nature where sea, land and sky merge.
Bilingual commentaries can be provided for English and German speaking visitors, depending on the season and demand. Spanish speakers can have translations provided on request.
Return bus: see timetable
To select the crossing that suits you best, see the page: My crossings.
To book, please visit the page: Booking.
If you wish to book a personalised date, please consult the private guide packages.
My wife and I can accommodate you in our charming Guest house, a few minutes walk from the departure points of the crossing.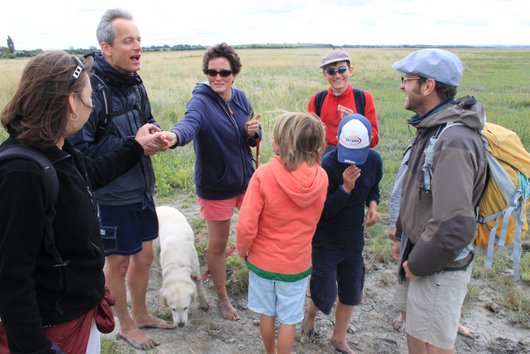 In these moon phases with their magical lighting, we will cross the wet desert that is the bay between low tides. We will glide over the mudflats, the privileged habitat of migratory birds that I will explain and teach you to recognise. We will cross the rivers to feel the strong currents that make this place an open-air thalassotherapy centre. I will also suggest you to try the strange experience of bouncing on the quicksand in which I will demonstrate "how to get unstuck"!
Let yourself be tempted by the experience, join me to cross the bay... Sensations guaranteed!
Join me