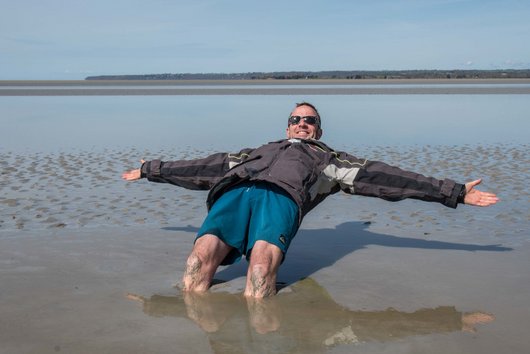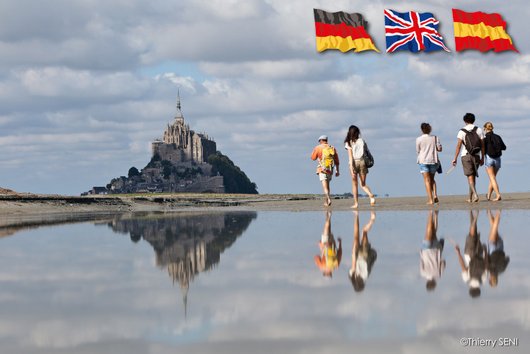 Who am I ?
I had the chance to grow up in the Bay in the bay of Mont-Saint-Michel and have memories there that could come out of a Pagnol novel! After having left her for a few years to go and live in Paris, Canada, Germany, Great Britain and Argentina, I wanted to find her again to settle there as an independent guide.
Today, getting my clients across the bay goes far beyond a simple mission related to safety: It's sharing a moment of conviviality and enriching myself with your feelings, it's marvelling at the pleasure of constantly renewed beauty that evolves with the lighting and the tides. It is also to set foot in the footsteps of these pilgrims who, for 13 centuries, have set off on an adventure, in search of beauty.
Which guide am I?
Independent professional guide, I am privileged to share with you the quality of my experiences.
Passionate naturalist guide, I share with you my knowledge of the wildlife, especially migratory birds, to make you discover the fauna of this place.
Multilingual guide (French, English, German, Spanish) I offer, on request, commentary in the language of your choice, or a bilingual commentary. I own the exclusivity of German outings in the bay.
Pilgrims' guide: For those who come as pilgrims and as part of the "private guide tour", I also offer an adapted commentary, coupled with spiritual animation.
State-approved guide, security clearance holder. Attestation de sécurité.